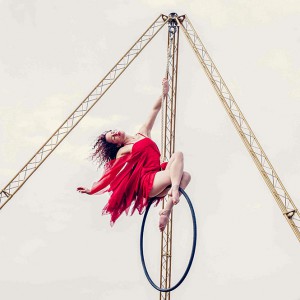 I am the owner of a free standing aerial rig.
If you are looking to have aerial entertainment at your party or event but can't accommodate it due to the lack of rigging facilities, please get in touch to hire our stylish tripod rig. The rig is 5 metres high, and it is suitable for indoor venues as well as outdoors. With an assembly time of only half an hour, this is a popular choice for all our venues that lack a beam or truss tested for aerial performance.
Get in touch for your specific quote! Fees and T&C apply.
Ideal for:
WEDDINGS
OUTDOOR EVENTS
INDOOR PARTIES, BALLS AND CORPORATE SHOWS