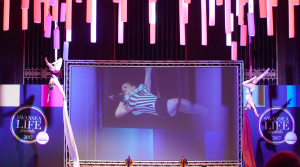 Phew! What a couple of months it's been with full on performance and teaching work. This summer I have performed at beautiful woodland weddings, hen do's and corporate awards, and got to show again our recently created vintage circus silks duo with fellow aerialist Justine Squire.  Now, after a well deserved break in my homeland Spain, I am back in the UK ready to perform at UWE's Freshers Fair at the end of September with my free standing rig. I will also be teaching aerial hoop and silks for the first time ever at the University of West of England as part of their Off the Wall sports programme. Take a look here:
UWE- OFF THE WALL- AERIAL HOOP
I am also very excited for my next photo shoot with the absolute fabulous Suzi Bird of Sunlight Photography coming up soon. Can't wait to show you the results!
Furthermore, I have been putting some time into creating a safer working environment for myself, my students and the people I work with. I have not only re-qualified as a first aider, so my students know that they are in safe hands in my classes, but I am also booked onto a rigging course with High Performance Productions taking place in Bristol November. Safety first peeps!
Lastly, I will be working for Incandescence Circus Theatre company all throughout December, performing aerial at ACC Liverpool, an outstanding conference venue on Liverpool's iconic waterfront. Let's get to work!!