I have finally launched Mimosa Performance, my new performance company with the initial aim to create and produce stunning shows for weddings and Christmas events. It has been a long road to get to this point but it has been all worth it. Do take a read below about my exciting new venture's press release, and check our new beautiful website www.mimosaperformance.com for updates!
Introducing Mimosa Performance, an exciting new circus dance company with a Spanish edge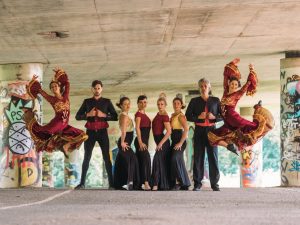 We lovingly craft dynamic circus and dance shows that showcase the colours, music and fashion of Spanish culture

 

We offer a high quality experience made possible through the use of seasoned performers and an authentic Spanish feel
Perfect for weddings and Christmas events, with a tailored performances to suit most venues and event
"If you want to add something magical to your event that will be a real WOW showstopper then book Mimosa Peformance. I have worked with Ana who is the ultimate professional who gives breath-taking, beautiful and extraordinary performances.  If you want something totally unique then look no further, your guests will be amazed"
Bridgette Humphries, The Word on Weddings
An experienced and talented team
Mimosa Performance comprises of a talented team of creative performers with decades of experience in the professional entertainment industry. We create and produce single acts and fully devised shows with an authentic Spanish feel. Our performances are perfect for weddings and Christmas events as they enhance the flamboyant and celebratory nature of these occasions. 
Mimosa's back story
Mimosa's artistic director, Ana Cerrato, decided to start this new venture through a desire to combine her talent as an established aerial acrobat, coach and choreographer, with her Spanish heritage. She trained in classical music in Spain and has been a keen flamenco student during recent years in the UK. She often permits her cultural background to influence her performances. These shows have always been well received outside of her home country due to the genuine Spanish flare she exudes. 
After many years working both in the traditional circus and corporate entertainment scene, Ana identified a need for great quality shows with an exotic edge that deliver in both authenticity and passion. She has created branded performances in collaboration with fellow industry professionals that either share her Hispanic roots or embody the Mimosa ethos. 
Wedding entertainment and Christmas events
As a bride/groom, wedding organiser or Christmas venue you will be able to choose between individual acts or full devised shows around the schedule of your big event. With dance, aerial and our own free standing rigs we can accommodate into almost any outdoor or indoor venue.
"Ana asked me to be part of Mimosa and I instantly felt excited to join a crew of such talented performers. We love Ana, and I fell in love with costumes when I first saw them. The colours, the ruffles, how the skirts flow. I felt like a little girl trying them on and posing for the photoshoots. It's great to get back in touch with my Hispanic roots too"
Teresa Santiago, Mimosa Performance member